Farmhouse in the Umbrian town of Piegaro (PG) - Italy
ID: C01N-E Farmhouse in the Umbrian town of Piegaro (PG) - Italy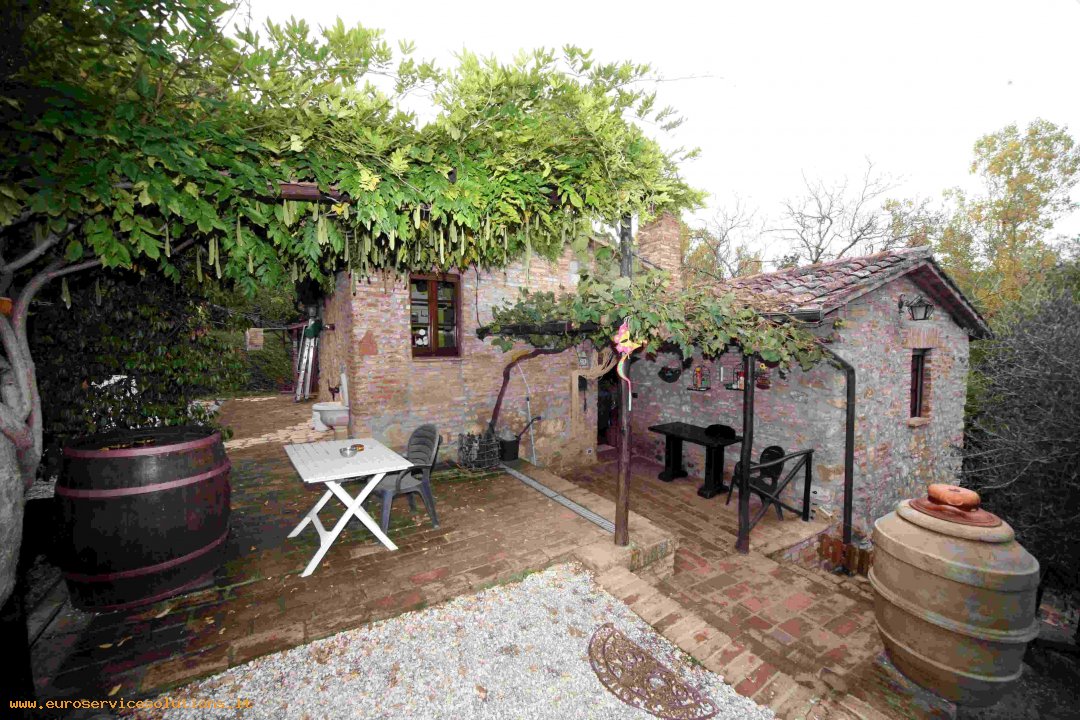 Mortgage Calculator
Description
On the edge of a woodland, yet just 1 km from the shopping centre of Piegaro, small town in the centre of Italy, this 70-sq.m. farmhouse has been completely refurbished to a very high standard, whilst retaining most historic features.  
Featuring rough stone- and- brick walls both outside and inside, the house is earthquake-proof and benefits from LP central heating and insulated roof.
Ground floor accomodation includes the kitchen and a big lounge with three steps leading to the mezzanine where there are one bedroom and one family bathroom. Partly below the level of the ground is another en-suite bedroom featuring a hydromassage bath just behind the bed and a TV led just opposite the bath.
The home benefits of LED electric system and satellite Dolby Surround decoding system.  As for the water system, by a simple switch, it is possible to select whether to use the water coming from the municipal waterworks or from a 50-m-far spring that has been canalized on purpose.  
The property is set in an enclosed garden with an iron gate. A small wood gazebo decked with creepers provides a seating area in shade all day long in summer. There are three small wood small houses used as garaging and store and another one for kids. Cypresses, oaks and walnut-trees surrounds the house keeping it fresh in summer time.
The property also includes a small plot of land outside the enclosure to use as kitchen garden.
Possibility of building a swimming-pool in the land in front of the farmhouse. 

Piazza Gramsci 1F ◊ Chianciano Terme (SI) ◊ Toscana ◊ Italy
Scan with your smartphone and take this property with you